Top
Accounting Software

for Business
List of 30 Best Accounting Software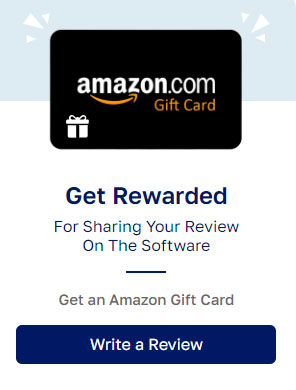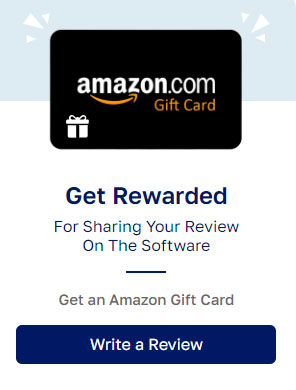 What is Accounting Software?
Accounting software helps accountants & bookkeepers record and report financial transactions. Invoicing, general ledger reconciliation, accounts payable (AP), and accounts receivable (AR) are among the recurring processes of business accounting software. Investing in an accounting system can help you streamline and automate various business functional processes, improving operational efficiency and ensuring accurate records.
Who can use the accounting software?
Accounting software is designed to be used by a wide range of individuals and entities involved in financial management and accounting. Here are some of the key users of accounting software:

Small and Medium-sized Businesses (SMBs): Accounting software is commonly used by small and medium-sized businesses to manage their financial transactions, track income and expenses, generate invoices, and prepare financial reports. It helps SMBs streamline their accounting processes and maintain accurate financial records.

Accountants and Bookkeepers: Accounting professionals, including accountants and bookkeepers, extensively use accounting software to perform various tasks such as bookkeeping, financial analysis, tax preparation, and financial reporting on behalf of their clients. Accounting software simplifies their work, improves efficiency, and enhances collaboration with their clients.

Freelancers and Self-Employed Individuals: Freelancers and self-employed individuals often use accounting software to manage their finances, track income, and expenses, generate invoices, and handle tax-related activities. Accounting software tailored for freelancers typically offers features like time tracking, project billing, and expense management.

Large Enterprises: Accounting software is also utilized by large enterprises with complex financial operations. It helps them handle multiple entities, locations, and currencies, and provides advanced features like multi-user access, customizable workflows, and integration with other enterprise systems for seamless financial management.

Non-Profit Organizations: Non-profit organizations can benefit from accounting software specifically designed to meet their unique needs. It enables them to track donations, manage grants, monitor expenses, and generate reports to demonstrate financial transparency and compliance with regulations.

Individuals and Home Users: Some accounting software options cater to individuals and home users who want to manage their personal finances. These software tools assist in budgeting, expense tracking, bill payments, and generating financial reports for personal financial management.
What are the Types of Accounting Software?
There are several types of accounting software available, each catering to specific needs and requirements. Here are the main types of accounting software:
Small Business Accounting Software: These accounting software solutions are designed specifically for small businesses and startups. They offer essential features like invoicing, expense tracking, basic financial reporting, and sometimes inventory management. They are typically user-friendly and cost-effective, providing the necessary tools for small business financial management.

Enterprise Accounting Software: Enterprise-level accounting software is designed to handle the complex financial needs of large organizations. They offer advanced features such as multi-entity and multi-currency support, customizable workflows, budgeting, forecasting, and comprehensive financial reporting capabilities. These solutions are scalable and often integrate with other enterprise systems.

Online or Cloud-Based Accounting Software: Online accounting software, also known as cloud-based accounting software, operates through internet connectivity. Users can access their financial data and perform accounting tasks from anywhere, using any device with an internet connection. These solutions often offer automatic data backup, real-time collaboration, and integration with other cloud-based services.

Industry-Specific Accounting Software: Some accounting software caters to specific industries or sectors, providing features and functionalities tailored to their unique needs. Examples include accounting software for retail, construction, hospitality, non-profit organizations, and professional services. These industry-specific solutions often include industry-specific modules, such as point-of-sale (POS) integration for retail businesses or project management for construction companies.

Personal Finance Management Software: Personal finance management software is designed for individuals to manage their personal finances. These tools help with budgeting, expense tracking, bill payment management, and generating personal financial reports. They are often simpler and more focused on individual financial management compared to business-oriented accounting software.

Open-Source Accounting Software: Open-source accounting software is developed by a community of developers and made freely available for users. These software solutions can be modified and customized to meet specific requirements. Open-source accounting software provides flexibility and cost savings, but it may require more technical expertise for implementation and support.
What are the Features of Accounting Software?
Accounting software typically offers a wide range of features to help businesses and individuals manage their financial activities effectively. While the specific features may vary depending on the software, here are some common features found in accounting software:
General Ledger Management: Accounting software provides a central repository for recording and tracking financial transactions, allowing users to maintain an organized and up-to-date general ledger.

Accounts Payable and Receivable: This feature helps manage and track money owed to suppliers (accounts payable) and money owed by customers (accounts receivable). It allows for easy invoicing, payment processing, and tracking outstanding balances.

Bank Reconciliation: Bank reconciliation functionality enables users to compare their financial records with bank statements, ensuring that all transactions are accurately recorded and discrepancies are identified and resolved.

Financial Reporting: Accounting software generates various financial reports, such as balance sheets, income statements, cash flow statements, and profit and loss statements. These reports provide insights into the financial health and performance of the business.

Expense Tracking: Users can record and track business expenses, including purchases, payments, and reimbursements. This feature helps in budgeting, cost control, and identifying tax deductions.

Budgeting and Forecasting: Accounting software allows users to create budgets, set financial goals, and track progress against those goals. It also enables forecasting and scenario planning to assist in financial decision-making.

Inventory Management: For businesses that deal with inventory, accounting software may include inventory management features to track stock levels, manage purchases and sales, and calculate cost of goods sold.

Payroll Processing: Some accounting software offers payroll functionality, allowing users to manage employee payroll, calculate taxes, generate payslips, and ensure compliance with payroll regulations.

Tax Management: Accounting software often includes tax management features, assisting users in calculating and managing taxes, generating tax forms, and staying compliant with tax laws.

Integration with Other Systems: Accounting software may integrate with other business systems such as CRM (Customer Relationship Management) or POS (Point of Sale) systems, streamlining data flow and reducing manual entry.

Security and Data Protection: Robust accounting software prioritizes data security and offers features like user access controls, data encryption, regular backups, and compliance with data protection regulations.
Why is accounting software important?
Accounting software automates and simplifies financial tasks, improves accuracy, saves time, enhances financial management, and facilitates compliance with accounting standards and tax regulations.
How do I choose the right accounting software for my business?
Consider factors such as your business size, industry-specific needs, required features, scalability, ease of use, integration options, pricing, and customer support when selecting accounting software.
Can accounting software handle multiple currencies?
Yes, many accounting software solutions support multiple currencies, allowing businesses to manage transactions and financial reporting in different currencies.
Is cloud-based accounting software secure?
Cloud-based accounting software providers typically employ security measures such as data encryption, regular backups, access controls, and compliance with data protection regulations to ensure the security of your financial data.
Can accounting software generate financial reports?
Yes, accounting software can generate various financial reports, including balance sheets, income statements, cash flow statements, profit and loss statements, and more, providing insights into the financial performance of your business.
Can accounting software handle payroll processing?
Some accounting software includes payroll processing features, allowing businesses to manage employee payroll, calculate taxes, generate payslips, and stay compliant with payroll regulations.
Can accounting software integrate with other business systems?
Many accounting software solutions offer integration capabilities with other systems such as CRM, POS, and e-commerce platforms, enabling seamless data flow and reducing manual data entry.
Can accounting software be accessed remotely?
Yes, cloud-based accounting software can be accessed remotely from any location with an internet connection, offering flexibility and collaboration among multiple users.
Is training and support available for accounting software?
Most accounting software providers offer training resources, tutorials, documentation, and customer support to assist users in getting started and resolving any issues or questions that may arise.