Top
Lead Management System

for Business
List of 30 Best Lead Management System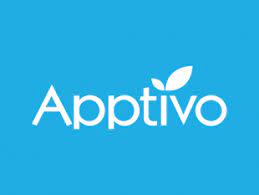 32899
Best Lead Management System
Leads App is lead tracking tool by Apptivo to capture leads from the website, prioritize it, schedule followups and finally convert them to oppotunities. Simply it manages all business and sales lead. From lead qualification to sales pipeline...

32899
Find, contact, and close your ideal buyers with over 265M contacts and streamlined engagement workflows powered by AI
Introducing Apollo.io, a comprehensive Lead Management Software tailored to cater to the needs of Startups and SMEs. This user-friendly platform is compatible with Windows operating systems, ensuring seamless integration into your existing setup. Apollo.io offers an array of powerful features, providing a complete end-to-end solution for managing leads effectively...

32899
Engage more, talk more, sell more, and fundraise more with the leading sales engagement platform for SMBs in real-world industries
VanillaSoft's lead management software features lead scoring, email nurturing campaigns, logical branch scripting, call-activity dashboard, flexible data management, and more, helping your sales team make more sales calls and effectively manage your leads....